My friend and his dog
I just need to show you this hilarious picture: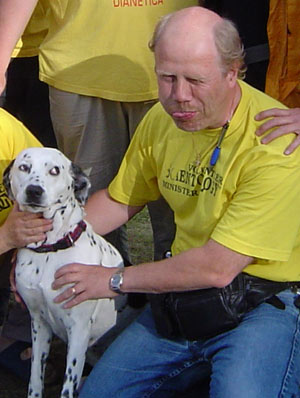 It is my friend Peter Gröhn who lives in Malmö and his dog Flisan. The photo was taken last summer.
You can write some funny, nice comment here for him. I will soon send an e-mail to him with a link to this post :) . He was embarrasing me last summer and now this is the revenge, hehe.
---
Other posts