My friend and his dog
I just need to show you this hilarious picture: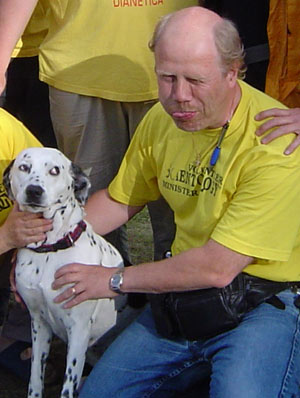 It is my friend Peter Gröhn who lives in Malmö and his dog Flisan. The photo was taken last summer.
You can write some funny, nice comment here for him. I will soon send an e-mail to him with a link to this post :) . He was embarrasing me last summer and now this is the revenge, hehe.
---
Other posts
About the Author

Jim Westergren is a Swedish web entrepreneur currently living in Spain. He is happily married and has three lovely children. Some of his interests are web development, SEO and writing.
He is the Founder of
DomainStats
and
N.nu
. Read his
full about page
.